One of my favorite holidays of the year is Thanksgiving. A time where we have many family members and friends join us for a fun and yummy filled day. Each of us share a time or something we are thankful for. Thankgiving was also one of my Grandma's favorite holidays, so it is this month I share her favorite dog with you.
A Scottish Terrier otherwise known as a Scottie. We at Peticularfashions.com call our friend Laddie.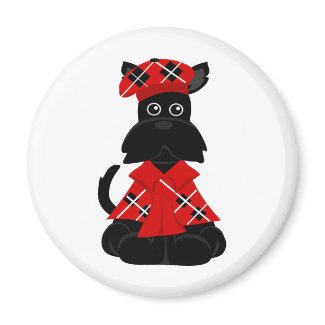 Dog of the Month: Scottish Terrier ~ The Scottish Terrier was developed in Scotland in the 1700s. The breed was first called the Aberdeen Terrier, after the Scottish town of Aberdeen. George, the fourth Earl of Dumbarton nicknamed the dogs "little diehard" in the 19th century. Scotties first arrived in the USA in the 1890's. Scotties were used to hunt den animals, such as rabbit, otter, fox, and badger.